Smocked bikini set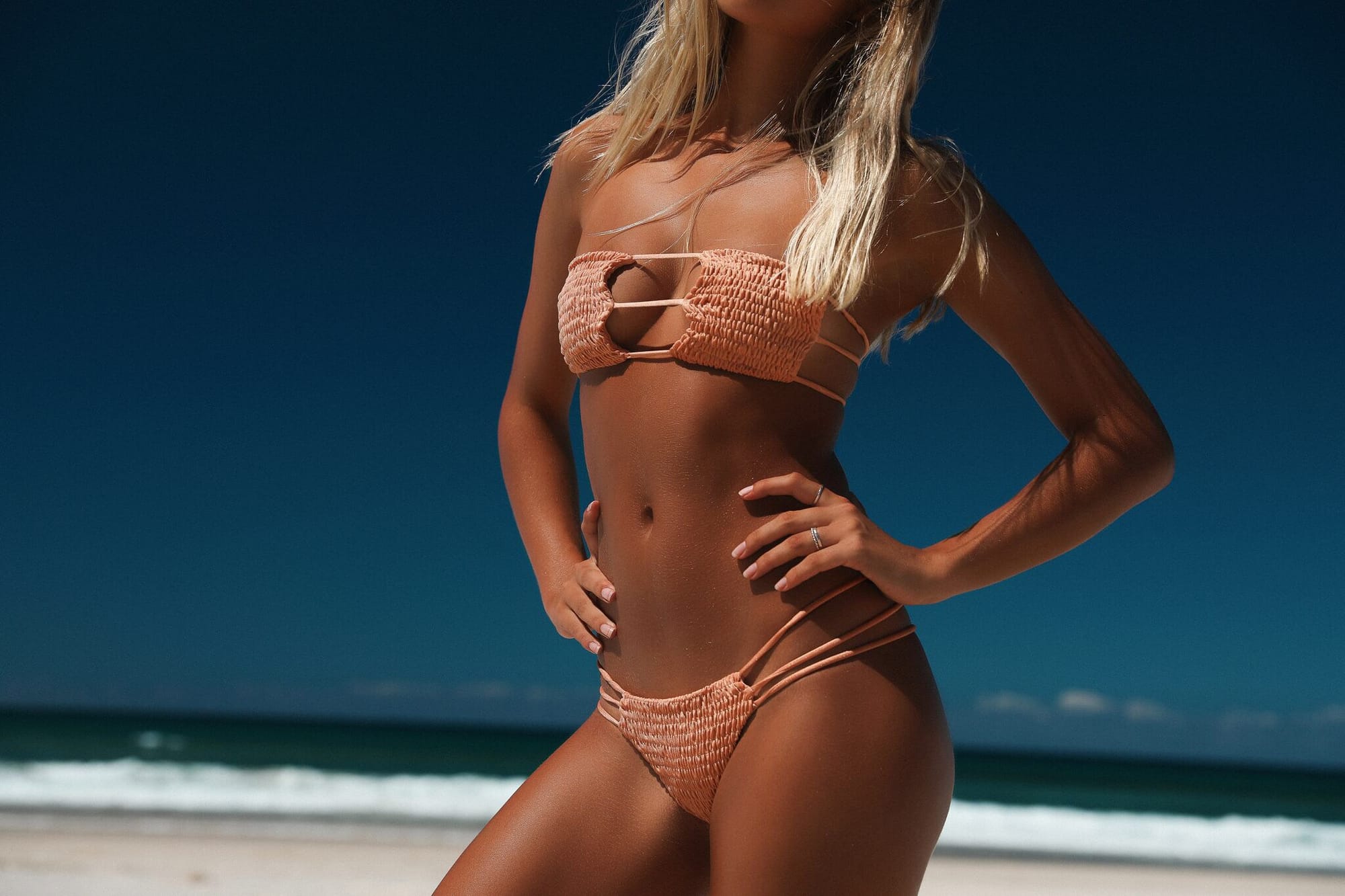 As we all know, summer is the season for you girls to show good body! And the bikinis are absolutely your great helper, which will make you more confident and attractive!

And how to pick a right bikini? We can help you!

In Generally, the upper body of a girl with a smaller bust is more primitive and tubular. In this case, when choosing a bikini, girls should consider choosing the bikini top with ruffles and laces, trying to Visually fill the fullness of the chest, and this can balance the lower part of the girl's body. When buying a bikini, pls also pay attention to the symmetry of the top and bottom. Don't make the them look awkward.

Girls with too large busts need to be more careful in the choice of bikinis, because it is not just a matter of fit, but also because of the style of bikinis. Besides, choosing the material of the bikini is also very important. Try to find a light bikini top to support your chest. It should be noted that girls with large chests should avoid wearing a strapless style swimsuit, wearing a tiny triangle bikini top, which will be more comfortable and avoid showing too many cleavage.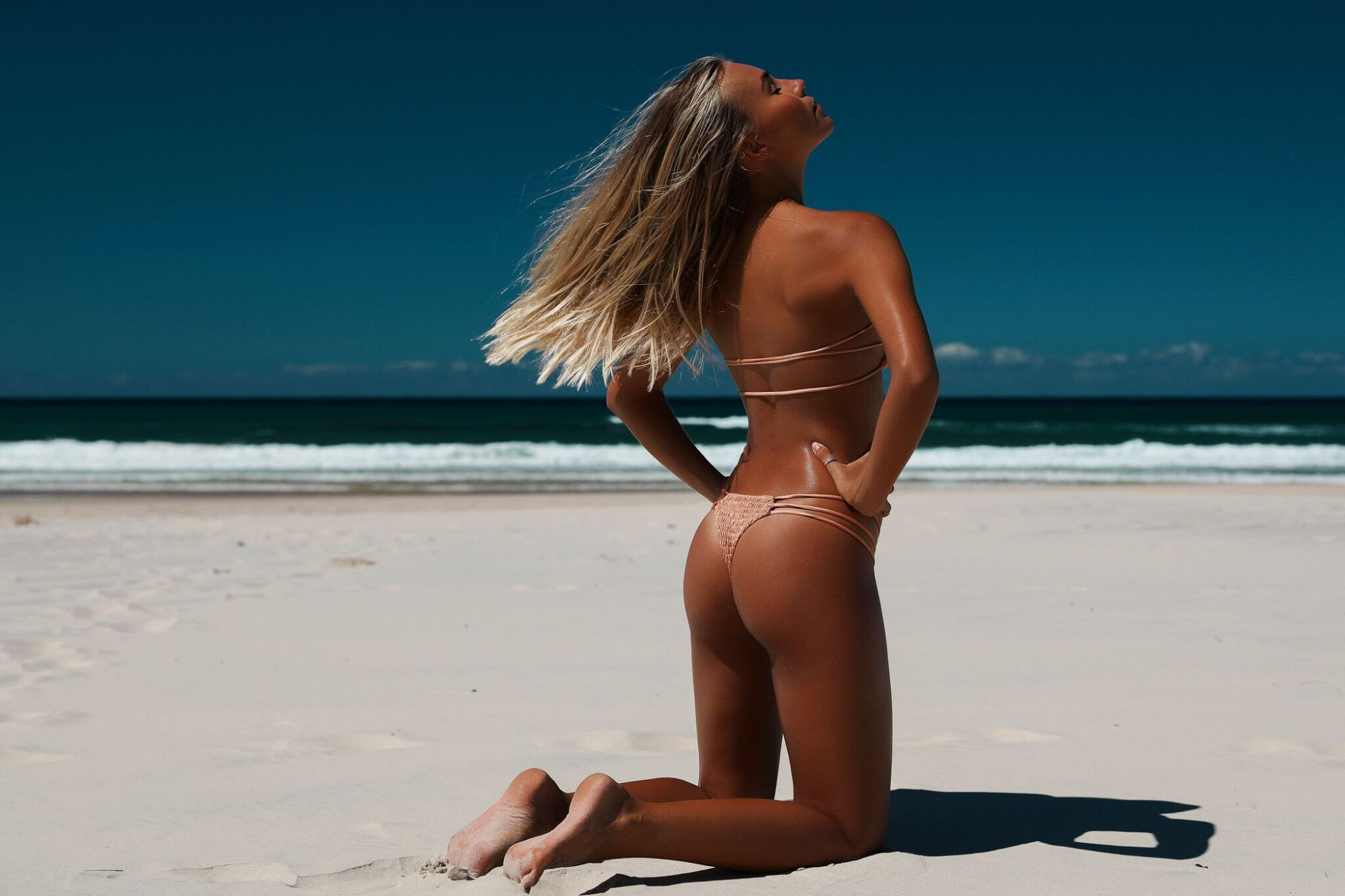 In fact, the girl's shoulders are slightly wider, plus the delicate collarbone, which is very attractive. However, if the shoulders are too wide, it will be counterproductive. At this time, pls not choose a bikini top with a deep V-neckline, because they will bring more attention to your upper body. Imagine a deep V-neckline with wide shoulders, that would be a very serious wrong choice. At the same time, you need to avoid tubular tops because they also emphasize your width. A girl with a wide shoulder should try to find a suitable bikini top with a square neckline so that the width of the shoulder can be covered. At this time, you can also find some tips, carefully observe, some small details can change the visual point of others, for example, a colored belt on the hips or waist, hanging glasses at the neckline is also a good choice, then no one will notice the width of the shoulder.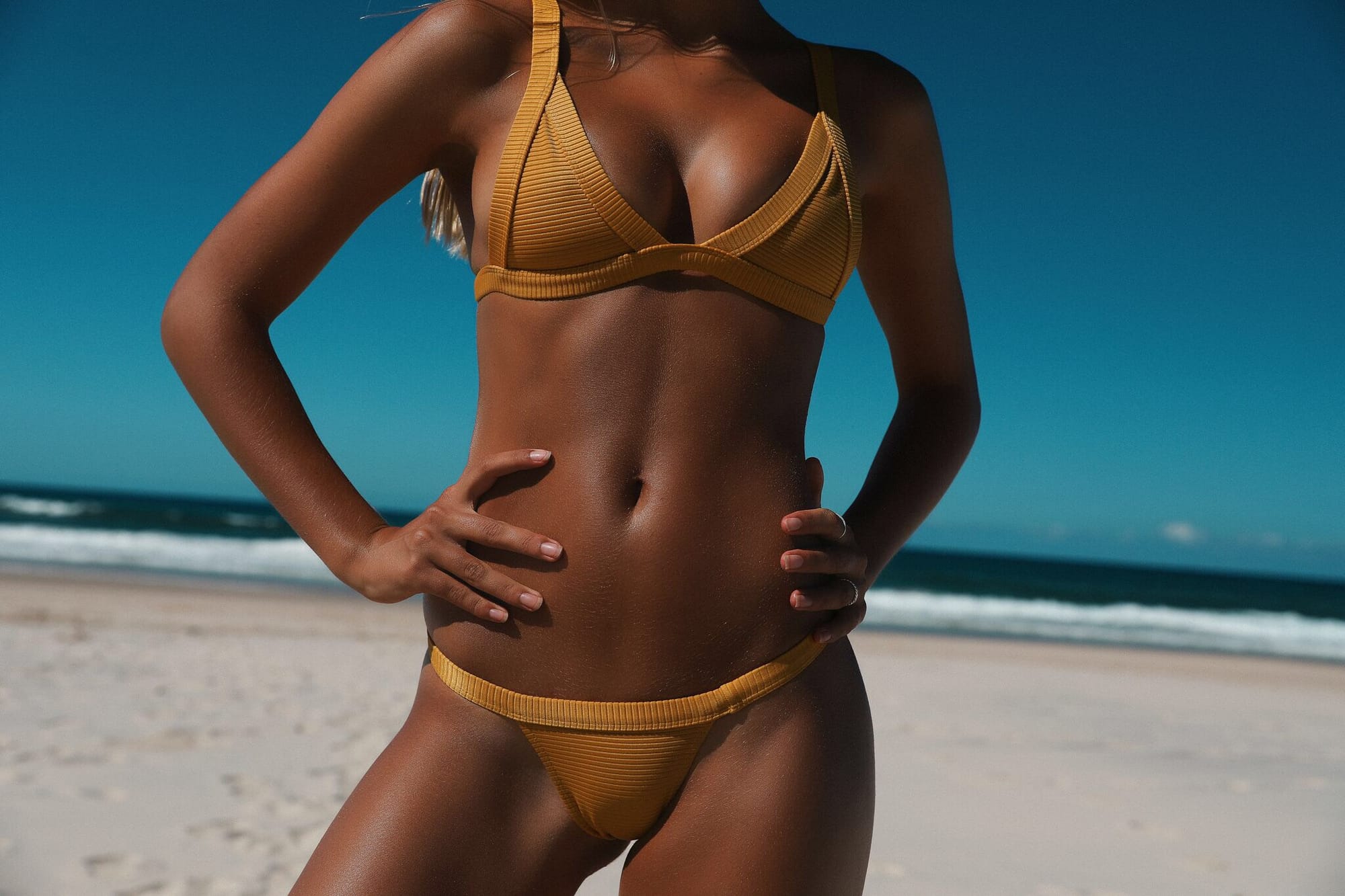 Some girls don't wear bikinis because they think themselves can't wear bikinis at all. This is a misconception and confidence lacking. that they can be worn as long as they selected properly. This type of girl should choose a bikini top with a deep neckline when choosing a bikini. This will help to improve the lower part of the waist. It is better to feel a bikini with a high waist. A drawstring or a lace-up bikini will have a visually light feel and is perfect for this type of girl.

Many girls are thin but have a large hip bone. it doesn't matter if pick the right bikini, and put it on and look good. It is important to note that there are not too many details on the bottom of the bikini. Any lace and hem will visually enlarge the circumference of the hip. Therefore, this kind of girl is just the opposite of the small breasted girl. More should be made on the bikini top, and the decorations are concentrated on the top.

Choose a right bikini, reflect your femininity!!