What is the latest trend in the swimwear world? It is to wear a cool-designed swimsuit into ordinary clothes and mix and match the most popular haute couture.

Is this a top or a bikini? Are these shorts or men's swim trunks? It's always hard to tell when we're studying the 2018 spring fashion.

Indeed, in this season's fashion, the distinction between swimsuits and ready-to-wear has become blurred. Designers make water sports-style clothes plunged into their trousers, or stacked on a tunic, seem to tell the outside world that not only swimwear has this kind of water sports.

But wouldn't it be rude to wear a bikini on the upper body? Miuccia Prada doesn't think so. In the MiuMiu and Prada collections, she embellished her swimming cap for a retro suit with a "sweet life" style with a skirt or skirt. Inspired by swimming, Joseph Altuzarra designed a beach-style frilly bra, which she later modified into a swimwear for retail.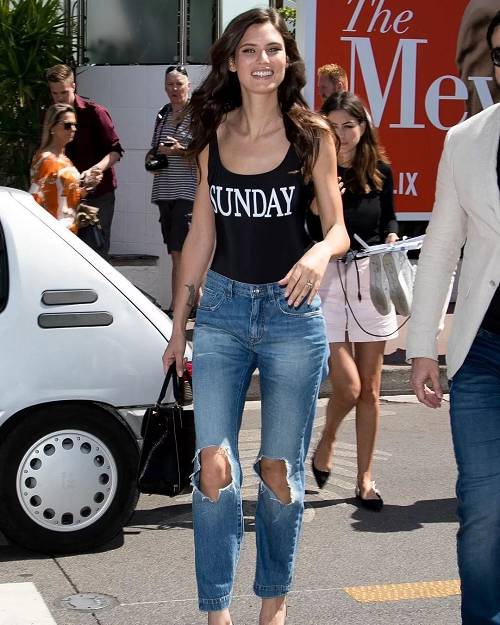 However, it is sometimes difficult to get the fashion on the T stage into the "home of ordinary people". But once successful, this trend will further "squeeze out" the residual value of your summer wardrobe. "I think people like this multi-purpose," says designer Lisa Marie Fernandez. Since she founded her own swimwear and casual wear brand in 2009, she has been pursuing this philosophy. "Bikini is no longer just a bikini, a one-piece ladies swimwear can be a tights." She has always believed that bikinis and one-piece swimwear can be made with denim, seersucker and crepe. Such clothes are suitable for both the seaside and the roadside. Of course, the clothes wearing this material can swim as well.

Elyse Walker has a clothing store named after her in Newport Beach and Pacific Palisades, California. She recommends a ruffled bikini top, like Fernandez's clothes, paired with loose pants or a wide hem skirt, high waist, revealing only a small portion of the upper abdomen. A one-piece dress with a low round neck can easily be pulled into a high-waisted pair of jeans. Alice Walker said that customers can "buy a bikini to St. Bart's vacation, or wear the same clothes to go to Hamptons for dinner." This is called investment dressing (just buy a few pieces of clothing for the season, just add some different accessories and mix and match). Other brands she loves to sell "enhanced" swimwear include Australian Zimmerman and New York designer Jonathan Simkhai who just added a swimsuit to his collection.

In order to make a swimsuit top feel like a normal dress, you need to pay attention to the material and contour. Ann Caruso, a fashion designer in New York, said: "I think retro style is the best fit." The 1950s full-cut tops and bottoms not only cover more body parts, but are more avant-garde. She added: "You don't have to design a strap-up bikini." Fernandez said, finding a supportive shape in the thick material, avoiding wearing a synthetic elastic-fiber swimsuit. Pool and beach. Even the most basic style, she used a lot of matt neoprene diving material.

Fernandez gave another small suggestion: When wearing a swimsuit into the city, be sure to see if some of your parts are well covered. She said: "If you show your shoulders and wear a crop top, you need to wear a pair of pants or a slightly longer skirt to balance." In 2015, Fernandez included short skirts and dresses in her new collection, some of which were borrowed from the "Swimwear Street Wear". If you don't want to worry about getting dressed, she recently launched a small series with the e-commerce website Matches Fashion, which has some matching swimsuits - short skirts / dresses.

Joseph Otuzara, a designer from New York, showed off other glamorous outfits in his collection, putting a floral bikini-style bodice in a striped, cardigan-style knit dress. As a result, only the pleated straps are exposed. In other designs, he paired a bra with a cherry dress with a bra and a short top. The end result was: lively and solemn.

Otto Zara recommends wearing a silk shirt dress with a swimsuit, unbuttoning the collar to reveal the bikini, or unbuttoning the lower button to reveal the shorts. Wearing a belt and wearing a pair of sandals, it is all in one. "In the past, you usually wore formal attire and occasionally put on holiday clothes," Fernandez said. "Now the combination of clothes is more a way of life, and wearing a swimsuit just by the pool is a kind of waste."